2022 Food Waste Solutions Summit
May 10-12, 2022 | Minneapolis, MN
2022 Highlights
Three Days of Insights, Inspiration, and Action
This was the largest gathering of the ReFED community to date, and while the last two years have been far from slow, the event was a good reminder of the real purpose of meeting people face-to-face – community building, inspiration, acceleration, and celebration.
640
People joining either in-person or virtually
Where in the world?
We had attendees from all over the states (across 36 U.S. States) and world join us in Minneapolis for the convergeence of hearts and minds at the Food Waste Solutions Summit.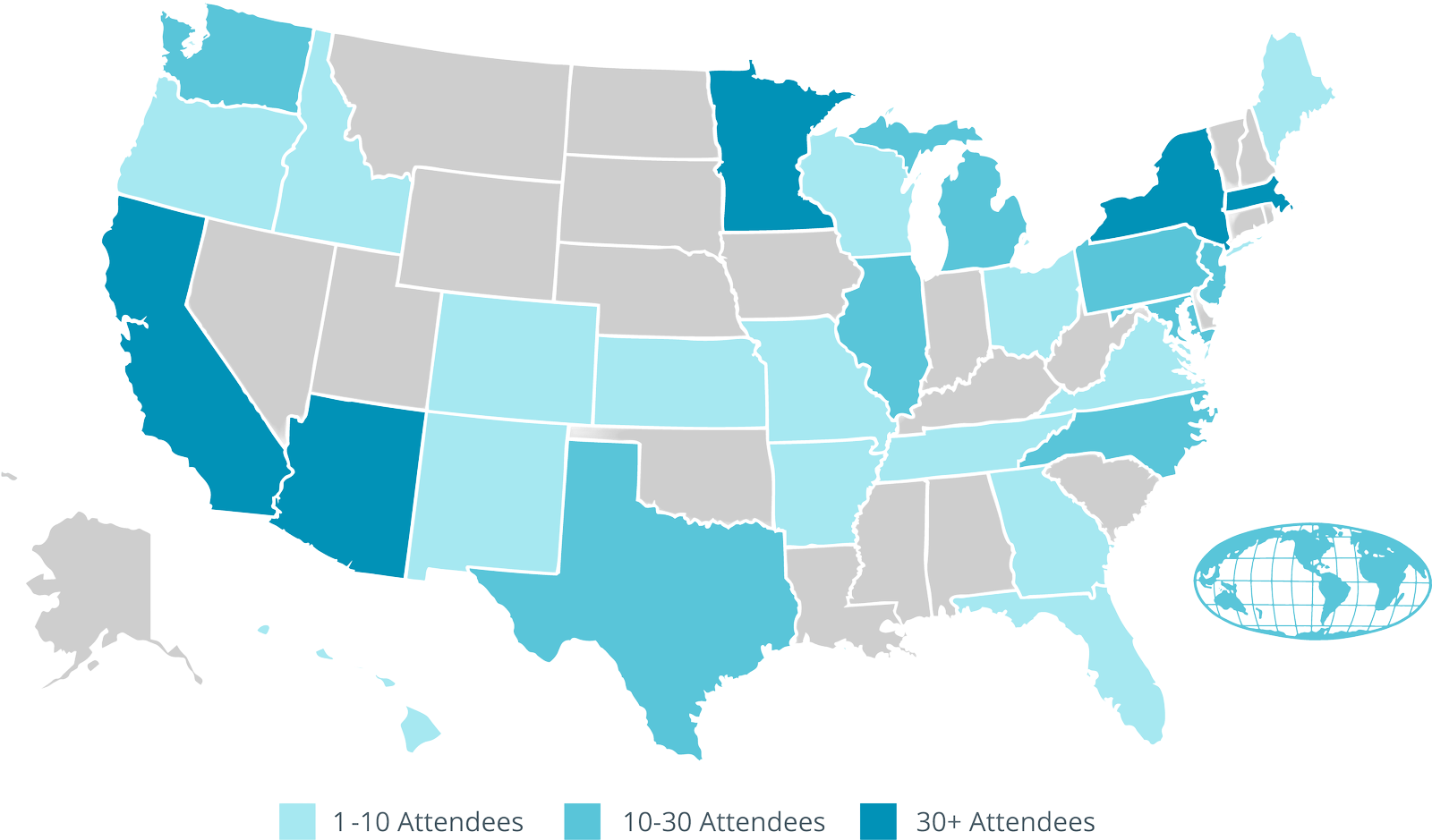 Who was there?
Diversity, Equity, Inclusion, and Justice Art Exhibit
24 Hours A Day - The True Cost of Time Within our Food System
Under the umbrella of the 2022 Food Waste Solution Summit theme — No Time | No Food to Waste — Uzoma Obasi and members of the ReFED team have created an art installation to examine the relationship with food and the 'luxury of time' from a diversity, equity, inclusion, and justice lens within Minnesota and across the country. This exhibit maps and speaks to how efforts and initiatives throughout the food system can sometimes negate or render invisible the inequities, disproportionate access, and power dynamics that exist at various points in the food supply chain due to time-related barriers.
With less than 10 years to go to meet our 2030 reduction goal, there's no time – or food – to waste.